An Armenian family from Kobane, the war-torn northern Syrian town that became a target of heavy shelling in the continuing civil war, has been residing in Turkey's Urfa province in the past nine months after leaving home.
They have spent the past five months in a camp for refugees.
Reporters from the Turkish-Armenian weekly Agosrecently visited the family of Tovmasyans who reportedly got very excited to see the first ever Armenians after leaving their hometown.

"We are treated very well here, but want to leave this place as soon as possible and go no matter where," they said.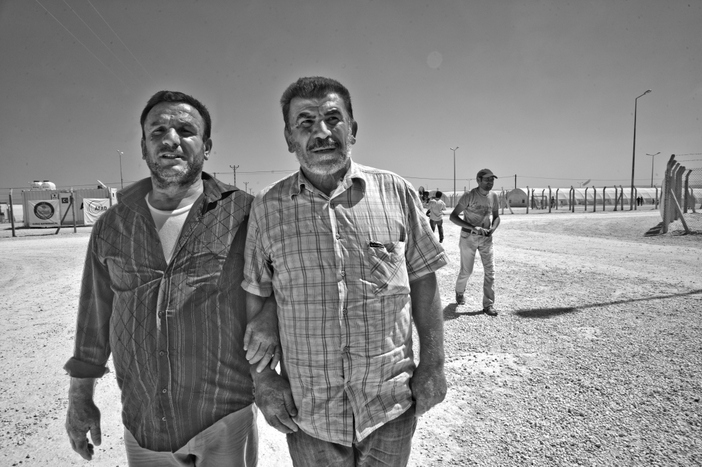 The camp hosts 300,000 tents for about 100,000 refugees, mainly Arabs and Kurds. After the Islamic State's attacks against Kobane, most people fled to the tent city to find a shelter.
The Tovmasyans, who have settled the town Sürücü, compare their past months' experiences to the ordeals (massacres, wars, devastations and displacements) suffered by their ancestors a century ago.
Each of them presented his or her own story.
"My name is Hakob. My job in Kobane was repairing cars. Fleeing from the war, we – my brothers and I – have reached here. We were first placed into a boarding school, and now we are in a tent camp. We saw a lot of rain in winter, but we were at school then and never got soaked. I have no idea on how we are going to spend this winter. We are treated well there, but we want to leave as soon as possible …"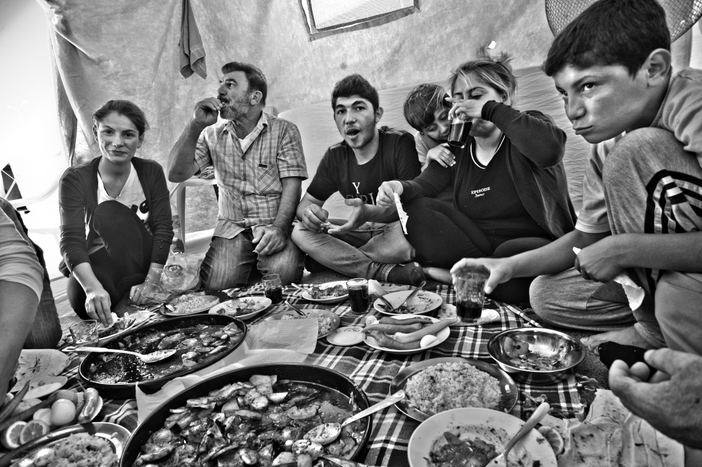 "Here's my wife, Feruz, who has lost one of her legs and wears prosthesis. "
"My names is Serob. Before the latest attacks in Kobane, my brother was there with his youngest son. He was killed in front of the child. The boy won't come to his senses. He is in the tent all day long and never speaks."
"It is already the ninth month we have been in Sürücü, spending the past five month in the tent camp. We haven't seen any Armenia apart from ourselves. All speak Arabic or Kurdish, but we speak Armenian not to forget the language. Sitting around the same table with you is very important for us.
"We do not prefer to go to Armenia, as many of us do not have a passport but also other documents. One has to pay at least 1,000 Dollars for a passport. There are 15 of us; where to we get 1,5000 Dollars from? If they tell us to go back to Kobane, [we can't], as Kobane no longer exists …"
http://www.tert.am/en/news/2015/07/10/kobani/1730022#.VaABMSxsahQ.facebook